Lisa Mangoni: Educator, Coach, Medical Hypnotist, Author
Hello my name is Lisa Mangoni.
I am an educator, personal-growth coach and a medical hypnotist.
I am an educator first and foremost. I use what I know about the brain and learning to help people make change in their lives.I have been a hypnotherapist for 9 years and have worked most recently with people who have medical challenges.
I especially love helping people feel better after being diagnosed with serious illness. There are many issues associated with diagnosis, beginning with stress and anxiety. It makes me feel gratified to be able to help. Did you know that hypnosis is a beneficial mode of treatment for many different medical issues? Did you know that The Mayo Clinic and many other top hospitals around the country also use hypnosis as treatment? It's true and here's proof!
http://www.mayoclinic.org/tests-procedures/hypnosis/basics/definition/prc-20019177
Education and Relevant Experience:
Public School Middle Grades Teacher 25 years
Medical Hypnotist/Personal Growth Coach 9 years
Recent cancer survivor
Committed to continuing education and practice at the Master's level in education, psychology, coaching and hypnosis.
I am consistently enrolled in MOOC classes in the above fields.
Edinboro University of PA
What I Do:
I create educational/mindset programs for anyone who has been diagnosed with serious illness in any capacity. Together we make a "forward plan" by using your strengths and focusing on what your needs are during this time. These programs are custom designed just for you. Some people have needs in eating and nutritional choices and others want to work on being able to sleep all night. Whatever it is, we form our plan to move you forward in a healthy way, collaboratively.
If you have been diagnosed and need some emotional/educational support, call me today and we will discuss your goals.
There are various recordings for sale in our "Recordings" section that can help anyone whose goal it is to feel better.

There is a difference between coaching, therapy and hypnosis!
Coaching is not therapy. Coaching is designed to help you make decisions, change a behavior that is interfering in your success, or  assist you in becoming even more  fabulous than you already are. Coaching should only been entered into with a professional who has been certified and has participated in hours of practical, on-site training with professionals and all should be involved with well known professional groups and organizations.  In other words, it is important to find a coach who has had more than some internet training in a few weekend classes. Remember, anyone can call themselves a coach.  This is also true with a hypnotist. Make sure you are  hiring someone who has had the proper training and has been certified by a legitimate professional organization. Ask your hypnotist how many hours they have had in the field and to whom they report for support and additional continuing education units. Research their responses. If they can't answer this, it may be that you are dealing with an untrained or solely internet-trained hypnotist. This could be tricky if the person posing as a professional can't properly respond to your questions. While hypnosis isn't exactly difficult to do, there is a lot of important information and skill (it's an art!) that can be lost without the practical experience that is necessary for your success.
Psychotherapy is a very useful strategy to help people recover from crisis, develop critical coping skills and for serious problem solving.  Therapy is completed with a mental health professional or a highly educated and trained professional who has a license to diagnose and treat clinical issues and mental illness. Sometimes therapists work with hypnotists or coaches to help the client stay on track during or after therapy. Ultimately though, it is up to you to do the most thorough research you can do to help you find the right person for the situation you are interested in changing.  If you find that you aren't getting what you need or would like from your professional, consider having the difficult discussion with them of how to find what you need. If you are not comfortable having that discussion then it is already time to move on and find what you seek. Remember, not all relief comes in the form of a pharmaceutical agent. You have to find what's right for you. And you will know---just don't give up!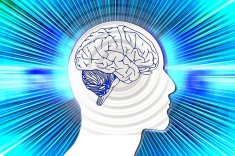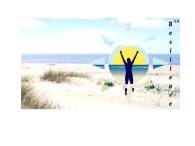 The most important message I offer to my client is that you are not alone.
Whether you are struggling with an issue, or dreaming of making your life more than what it is, if you choose me as your coach, educator, or hypnotist, you will know you are supported. My clients get results. As a coach, I offer you the motivation and the accountability to help you reach the goals you set. You leave with practical action steps and a plan to carry them out. I follow up and stay with you until we see results.
I know that every one of us holds the answers that we need. Sometimes we get our answers from our dreams at night and sometimes it is all right in front of us and all we need is to get quiet and go inside in order to touch that place where our core wisdom resides. It may be that a nice, hypnotic trance that takes you to a place of self understanding is what is in order. It is not always necessary to use hypnosis. I teach you how to use self-hypnosis to find your own answers in your own time. Think about other times when you wanted things to change but couldn't look at the situation in a different way. You can't really see things until you are ready to receive the messages. I help you get ready!
Important notice from Lisa Mangoni:
I am not a therapist.  I do not advise using any psychological therapeutic means or methods.  I have not received training from any psychology program or college.
I do not treat, prescribe for, or diagnose any condition.  I am a trained facilitator of hypnosis, NLP, and am a veteran educator who has taught in the states of PA, VA, and FL. I am qualified to assist with stress relief and change work using many different methods, including the Emotional Freedom Technique, if together we determine it to be the best method for meeting your goals.
Hypnosis is not  a substitute for medical or psychological treatment.  Hypnosis for sub-clinical purposes requires no medical referral.  I will only practice therapeutic hypnotherapy within the guidelines of the law and Florida Statute 485, which requires a referral and oversight from a licensed practitioner of the healing arts.
These terms are governed by and shall be construed in accordance with the laws of the State of Florida without giving effect to any principles of conflicts of law.  In any provision of these terms shall be unlawful, voice, or for any reason unenforceable, then that provision sahll be deemed severable from these terms and shall not affect the validity and enforceabilitiy of any remaining provisions.  These terms are effective unless and until terminated by  Lisa Mangoni of Shifting Sands Coaching Systems.