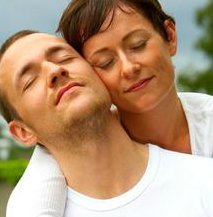 Dating Coaching
I can help with everything from your  Internet ad to your self concept as you leave the house for your dates.
Remember regardless of how "it" goes, you have something to learn from the situation.
Too Shy?
Men, would you like to feel more attractive and BE more attractive to women?  Call me!  I can help, and I guarantee it.
Brokenhearted?
Go from broken hearted to open hearted in three weeks!  Are you in a defeated state brought on by a recent breakup?  I have developed a program that will help you deal with the excess energy and negative thinking that is not serving you in your daily life.  Want relief?  Call today!     (GLBT Friendly)
Relationship Coaching
Relationship issues don't just appear.   They often begin with simple misunderstandings or miscommunications.  By learning to understand yourselves and each other better you increase intimacy and break down barriers to understanding.
Problems can be avoided by using some simple techniques to ensure communication strengths.  You can then begin to share and understand expectations within the relationship. We can also explore adding spiritual principles to  the relationship.