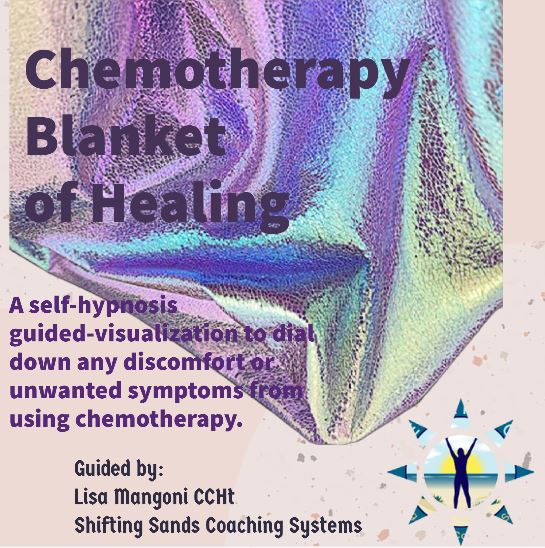 Chemotherapy Blanket of Healing – MP3
$8.00
Chemotherapy Blanket of Healing: Recording
This 30 minute self-hypnosis recording is designed to bring comfort to anyone using chemotherapy and experiencing any ill effects with it.  This self-hypnosis guided relaxation mp3 will guide you into a deep state of relaxation where you will be able to increase any pleasant physical feelings and reduce any unpleasant sensations.  The skill learned in this process can be transferred to any physical discomfort.
Description
This is the recording.